Günay Sığorta | About Company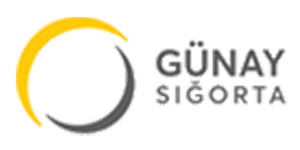 ---
B.Dadaşov küçəsi, 31/11, Nərimanov rayonu, Bakı, Azərbaycan
The history of Gunay Sigorta OJSC, the first private insurance company in Azerbaijan, covers 25 years. "Gunay Sigorta" OJSC has been registered with the certificate number 235 of 04 September 1992 issued by the Ministry of Finance. On August 14, 2008 the Ministry of Finance of the Azerbaijan Republic issued an unlimited number 042483.
The company has taken a stable position in the insurance market and has affirmed its clients' trust in its activities.
Our insurance understanding is to provide a transparent and progressive insurance service based on trust and justice with customer-oriented approach. Our goal is not to be rapidly, but to grow in quality and become the most desirable company in the retail insurance market.
High and operational service provided by "Gunay Sigorta" OJSC to its customers has resulted in strengthening its insurance market, establishing long-term and trustworthy cooperation with foreign insurance and reinsurance companies. With over 20 years of experience, Anadolu Sigorta, one of the largest insurers in Turkey, has been operating in the world, including Zurich, ACE, Allianz Turkey, FM Global, Incosstrach, Azre Reinsurance "and so on. continues to cooperate with major companies such as.
Gunay Sigorta OJSC, which owns 7.7 million AZN, has 19 voluntary and 4 compulsory types of insurance.Our company has 24-hour service with a reorganized professional staff.