Standard Insurance | About Company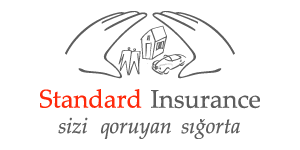 ---
Ş. Bədəlbəyli küç. 94, Bakı, Azərbaycan, AZ1014.
OJSC "Standard Insurance" is a member of AB Standard Group of Companies.
OJSC "Standard Insurance" was founded in February 2002 with the legal status of a limited liability company. Starting from October 21 of this year, the charter capital of the company was initially equal to 600,000 Azerbaijani Manats and in a short time OJSC Standard Insurance became one of the fastest growing insurance companies in Azerbaijan.
In 2005 OJSC Standard Insurance established its own quality management system and received the certificate of conformity of this system to the International Standard ISO 9001-2000.
In the same year, OJSC Standard Insurance has been included in the "Safe List" by the AON Group, one of the largest brokers in Lloyd's, and is still on the list.
Standard Insurance's growth rates in 2006 were considerably higher than the general rates of growth of the domestic insurance market. According to statistics, the amount of insurance premiums collected by the Company last year amounted to $ 9.59 million, which is 36% more than in 2005. For comparison, note that in 2006 the growth rate of the national economy's insurance sector did not exceed 7%. On the other hand, it is worth noting that the Company operates with high profit. According to the results of 2006 Standard Insurance is considered one of the leading companies in Azerbaijan in terms of revenue index.
"Standard Insurance" has an unlimited license for insurance activity. Just this year, the company celebrated its 12th anniversary.
Standard Insurance has joined the charity action "Hero Donors" in blood donation.
Standard Insurance has been awarded the "Best Insurance Company of the Year 2014" by Global Banking and Finance, one of London's leading financial magazines.