Amrah Sığorta | About Company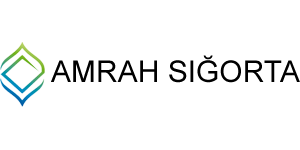 ---
Nəsimi r-nu, 28 MAY küçəsi, 717-ci məh. Bakı, Azərbaycan, AZ1010.
Amrah Insurance Open Joint Stock Company, founded in 2003, is an insurance company which is successfully moving forward for stable and dynamic growth. Internal policy set by the company enables to hold high-level positions within the Azerbaijani insurance market, as well as increase the customer base year after year.

At Amrah Insurance we are committed to become a reliable financial partner for our customers and earn their trust by providing impeccable and high-quality services. Most of our customers benefit from our insurance services repeatedly, which clearly demonstrates that our professionalism and high-quality services exceed their expectations.

One of the main preconditions for successful implementation of commitments is a sustainable growth of the authorized capital. Thus, the authorized capital of Amrah Insurance has increased up to 700 000 manats in 2007, 1 million manats in 2008 and 4.5 million manats in 2012. High growth of the authorized capital is an indication of great support of shareholders and big trust of our customers to the company.

As a result of such an approach, Amrah Insurance was granted a permanent license by the Ministry of Finance to conduct insurance activities and continue keeping to high-level and honest business principles.

Amrah Insurance provides 22 types of voluntary insurance to customers to ensure their financial interests are maintained. We offer transport, property, cargo, travel, personal accident, medical and other insurances to our private and corporate customers.

Our main goal is to constantly develop new insurance products, maintain their development and promotion, as well as increase the volume and quality of the provided services.

In line with the strategic plan, Amrah Insurance is planning to become closer to its customers by increasing the number of branches and representatives in Baku and regions in the nearest future.