Qala Sığorta | About Company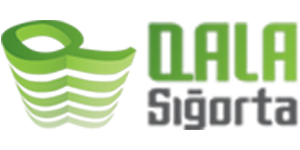 ---
087823 / 1700066901 (vöen)
Azadlıq prospekti 124B, Nəsimi rayonu, Bakı, Azərbaycan
On December 24, 1998, American International Group Inc. (AIG) and Caspian Insurance Insurance Company, a joint venture to serve customers in Azerbaijan and Georgia. The company started operating under the name AIG Caspian Insurance Company.
Since 2000, the company has been a 100% subsidiary of AIG.
In 2010 the name of the company changed to Chartis Azerbaijan Insurance Company.
On September 30, 2015 AzRe Reinsurance, the first and only reinsurance company in Azerbaijan, received 100% of shares of Charis Azerbaijan Insurance Company and the company was named "Qala Sigorta" Open Joint-Stock Company.