Ata Sığorta | About Company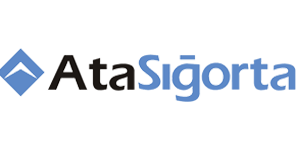 ---
Z.Əliyeva küç.55 AZ1000, Bakı, Azərbaycan
"AtaInsurance" OJSC was officially registered on July 21, 2004 and implents fully licensed insurance activitysince September 3 of this year.From May 6, 2014, he obtained a license to implement reinsurance activities and engaged in reinsurance activities in accordance with the legislation.
The paid charter capital of the company, the founder (shareholder) is a joint stock company "AtaHolding" is $ 12.4 million AZN.
The company prepares and develops effective insurance projects for individual persons and legal entities as the main principle of its activity.
AtaSigorta provides maximum coverage for all possible and insurable risks of its customers.
AtaSigorta offers and provides 30 types of insurance services, 26 of them are voluntary and 4 are compulsory insurance types. The main types of insurance represented by the company are property insurance, vehicle insurance, compulsory and voluntary insurance of vehicle owners' liability, accident insurance of drivers and passengers, third party liability insurance, cargo insurance, construction insurance, employer's liability insurance, health insurance , individual accident insurance, banking and bank activity insurance and etc. are available.