Xalq Sığorta | About Company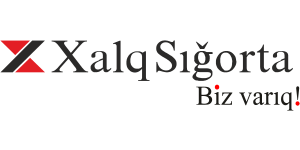 ---
İnşaatçılar küçəsi 22L, Bakı, Azərbaycan, AZ1006,
Since 2005, "Xalq Sigorta" OJSC has been successfully operating as a universal insurance company. Thanks to the internal policy of the company, we are confident in our high position in the insurance market, and since then we increase the number of our customers.
According to the license number 000333 of the Ministry of Finance of the Republic of Azerbaijan, the Company successfully implements more than 20 voluntary and 3 compulsory insurance types.
Xalq Sığorta OJSC is one of the largest participants of the Azerbaijani insurance market with its paid charter capital of 39 388 700 manat.
Due to its multi-branch network, the Company can secure the interests of its clients throughout the Republic of Azerbaijan. Timely fulfillment of commitments to partners and customers has given the Company a reputable name and esteem in the insurance market that long-term reliable cooperation with domestic and foreign insurance and reinsurance companies once again proves this.