Rəvan Sığorta | About Company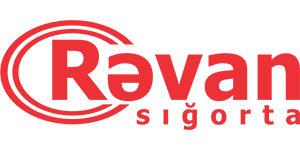 ---
F.X.Xoyski prospekti 40, Nərimanov rayonu, Bakı, Azərbaycan.
"Ravan Sığorta" OJSC was founded in 1998. It is one of the reliable companies providing its customers with high quality service and providing its services to the Azerbaijani insurance market with its 20 years of experience. "Ravan Sığorta" CJSC, known as Double Incurance Company CJSC Along with the change of founders in 2004, the company was renamed as Star Alliance Insurance.
The last and successful stage of the company's formation is in 2007. Thus, the Nurgun Group of Companies, one of the largest companies in the Republic, started with the acquisition of a significant controlling interest (100%) of the shares of "Ravan Sığorta" OJSC. Thus, in 2009, the name of the company was renamed "Ravan Sığorta".
At present the Charter Capital is 8.9 million AZN. This level of capital creates the opportunity to present itself as a professional and reliable insurance company in the insurance market.
Under the relevant order of the Ministry of Finance, on October 15, 2009, the Unlimited License No. 314 was issued for insurance activity.