PAŞA Həyat Sığorta | About Company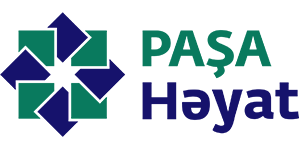 ---
Mayakovski küçəsi 15, Bakı, Azərbaycan, AZ1154
PASHA Life Insurance, a member of the PASHA Holding group of companies, has been registered by the Ministry of Taxes of the Republic of Azerbaijan on November 24, 2010, implementing life insurance services based on the license of the Ministry of Finance of the Republic of Azerbaijan dated 14.02.2011.
PASHA Life Insurance OJSC's charter capital was 7.000.000 (seven million) AZN when it was established, the charter capital of the Company increased by 5.75 times as a result of the first three years of its existence, and now it is 40.250.000 AZN (forty million two hundred fifty thousand ).
PASHA Hayat Sigorta, a dynamic developing universal life insurance company, now introduces all types of life insurance products to insurance products provided by Azerbaijan's Insurance Legislation.
PASHA Hayat Sigorta OJSC is a member of the Compulsory Insurance Bureau.